Setup an Account
You need to setup an account on the Appearition Platform to access the APIs and portal features. Setup takes minutes, the first step is to register your details.
Click here to register your free developer account now
You will need to verify your email address to complete registration
You will receive two emails from Appearition Support - one for verification and the other notifying your account is ready. Please click the link in the verification email to enable successful login into the portal.
Where is my verification email?
After registration please look for an email from "support@appearition.com" with a link to verify your email address. If you do not receive this email in your inbox, please check other folders such "promotions" or "junk" or "spam". If you are unsure please contact us at support@appearition.com
Navigating the portal#
Once registered, you will be allocated to your own channel where you can start creating experiences. When you first log in, your home page is where you will find useful links for downloading files such as the SDK, API Access and configuring Image Recognition.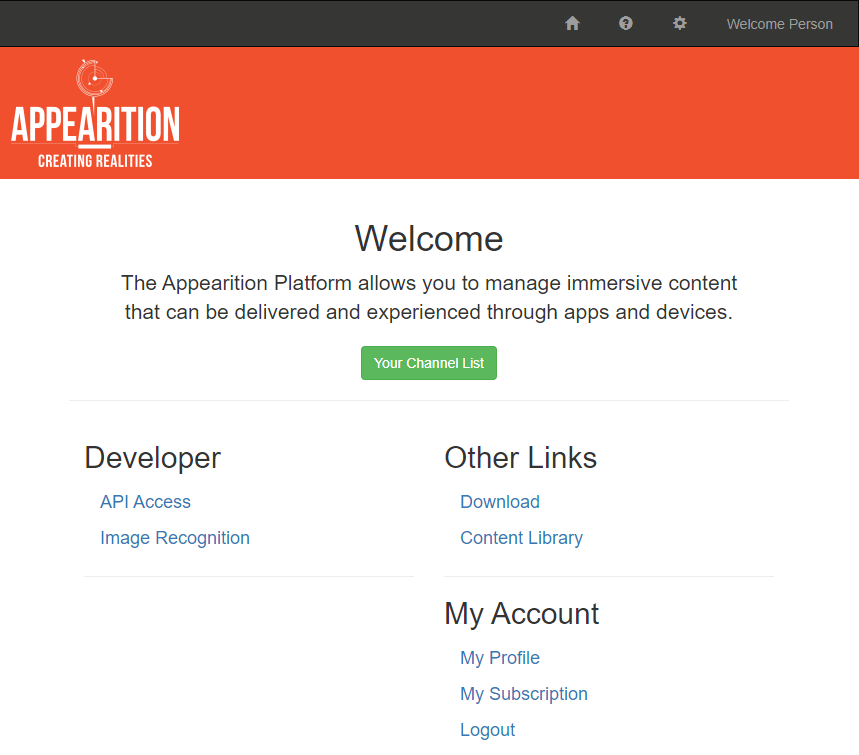 Register Your Application To Access the APIs#
To access the APIs you need to register your application on the platform. Please refer to the Application Registration for more information.
Viewing Channels#
The Channel Management screen lists all of the channels you are allocated to.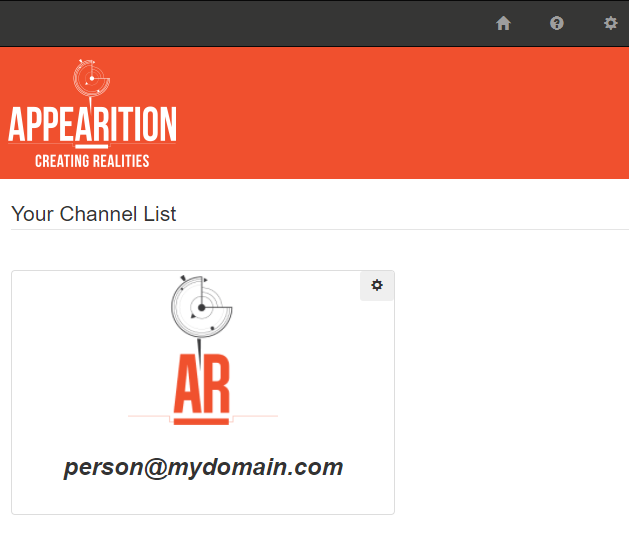 Note
You will always be allocated to one channel. However depending on your level of subscription, you may have access to more channels or even the ability to create channels yourself.
Please contact us for more information info@appearition.com
To rename a channel and set an alternative icon click on the channel tile's cog wheel and navigate to the relevant tab.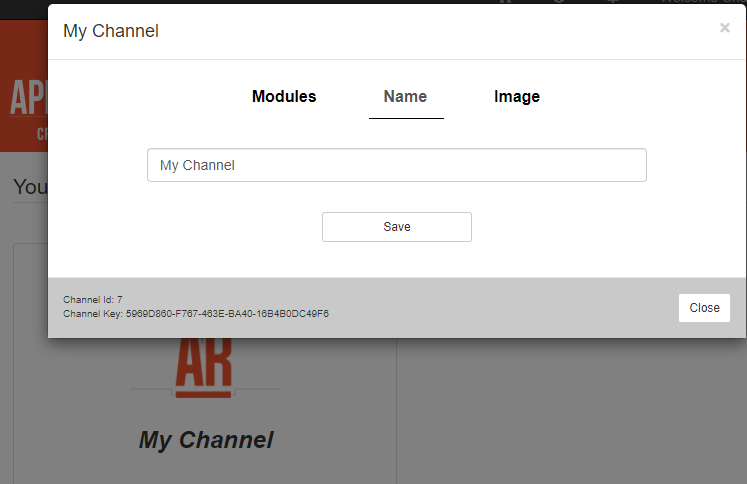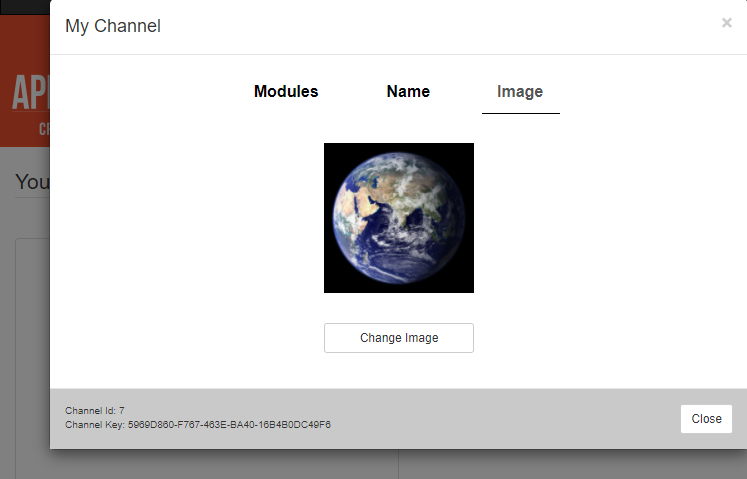 Note
Depending on your level of subscription, you will have access to different modules. At any time you can request to access more modules.
Please contact us for more information info@appearition.com
Creating AR Experiences#
The default module is AR Experience which provides the functionality of creating marker based or markerless experiences. The example below shows a marker based experience where by an app is scanning a target image and showing a 3D model as the experience.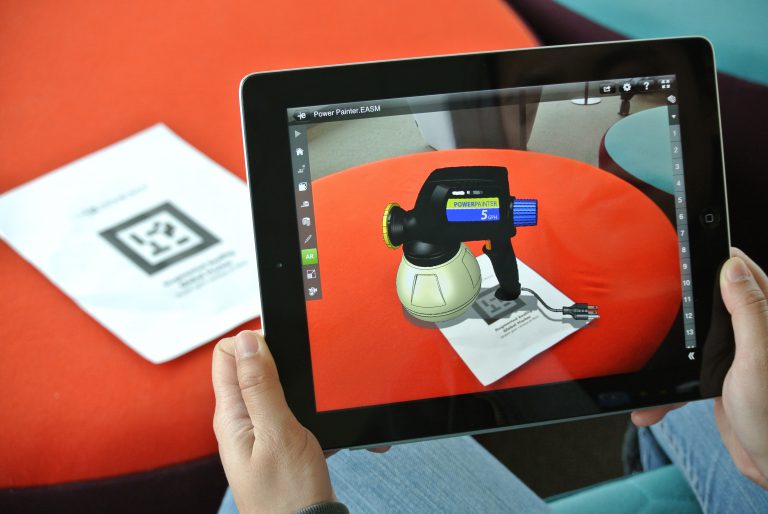 In this module, you will be able to upload an image that is going to be used for image recognition and upload the media file that you want to be played when the app scans and recognises the image.
API Access#
Click here to read how to access the APIs on the Appearition platform