Tenants
The Appearition platform has been designed as a multi-tenanted system. Essentially a tenant is an isolated part of the platform where content is stored in its own data store. Users of the platform are allocated to one or many tenants.
How you treat a tenant depends on your organisational needs. A tenant can represent anything from a business unit (e.g. HR, IT, Finance) to a faculty in a university (e.g. Faculty of Marketing, Faculty of Medicine).
Creating a Tenant#
There are two ways a tenant can be created on the Appearition Platform:
Manually by System Admin; or
By provisioning via the Package Manager
Manually by System Admin#
The creation of tenants is restricted to System Admin role. Furthermore, the total number of tenants that can be created on the Appearition Platform is restricted only by the server infrastructure that the platform has been deployed on. In particular, the limit is related to the database server hosting each tenant and the file system where tenant content will be stored and served from
Each tenant is provisioned a dedicated database
The Appearition Platform requires a Microsoft SQL Server 2014 or above database server to host the master database and each tenant database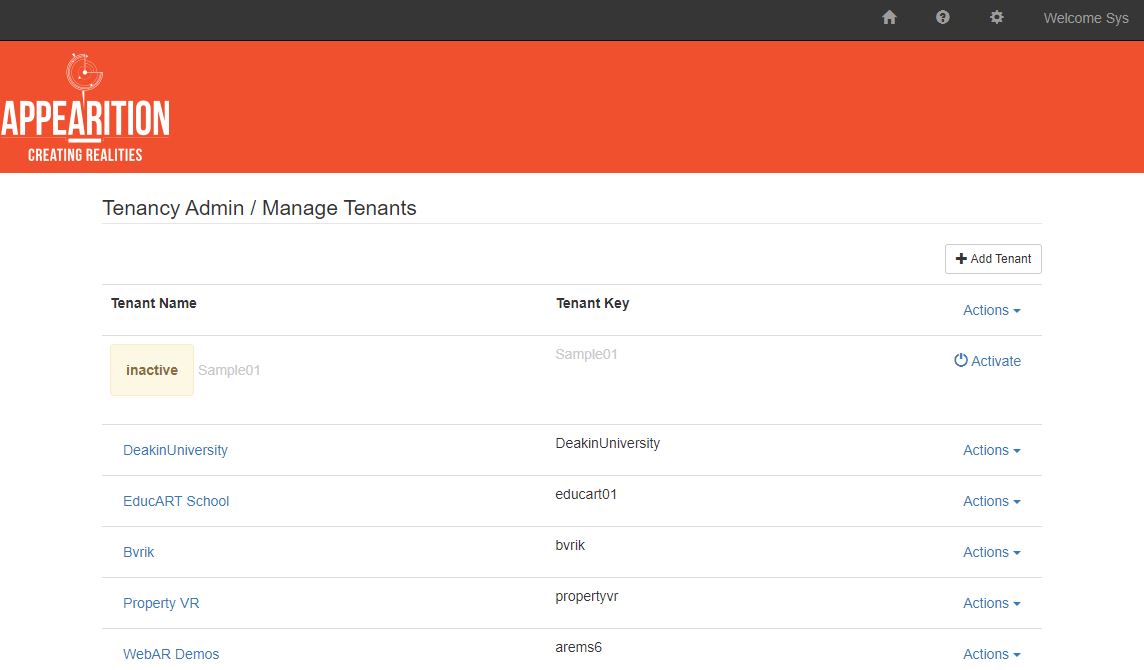 To create a new tenant, via the "Manage Tenants" screen, the authorised user simply clicks on "Add Tenant" button to reveal a simple form.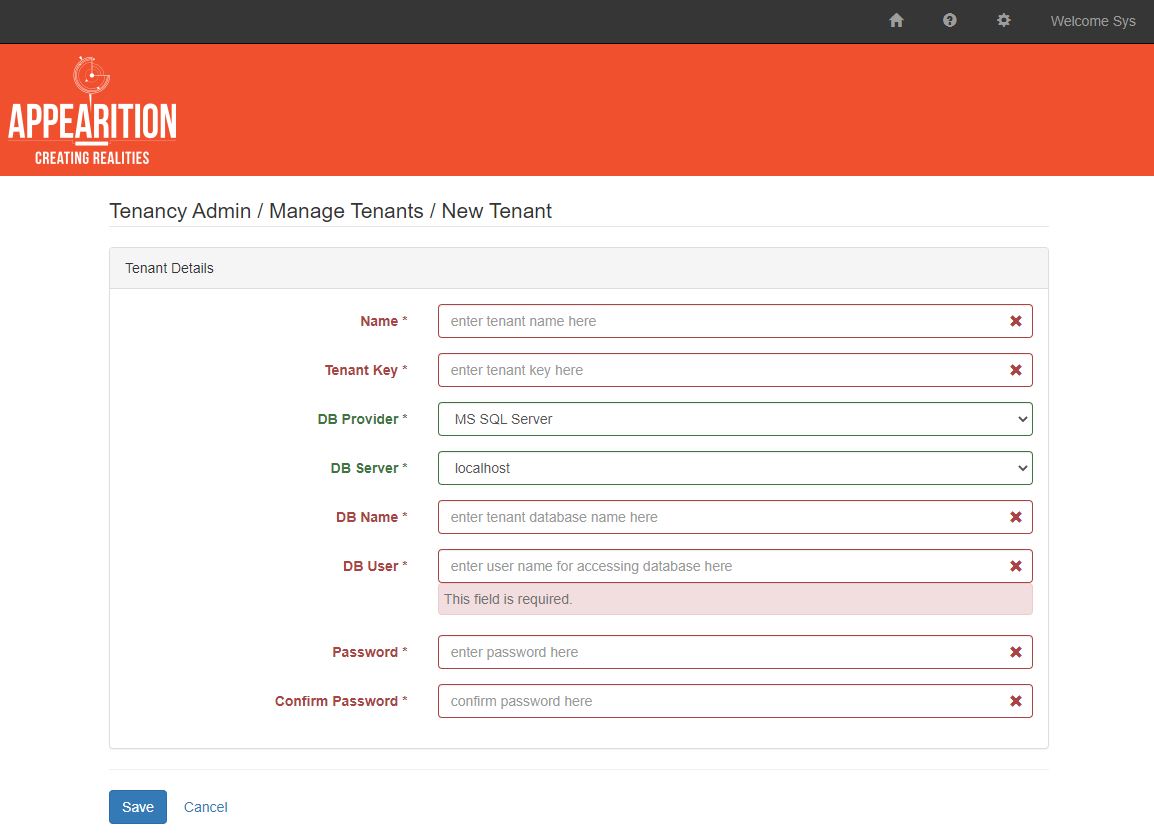 By provisioning via the Package Manager#
The Package Manager can only be access by System Admin and represents a set of instructions that the Appearition Platform will use when provisioning a new account.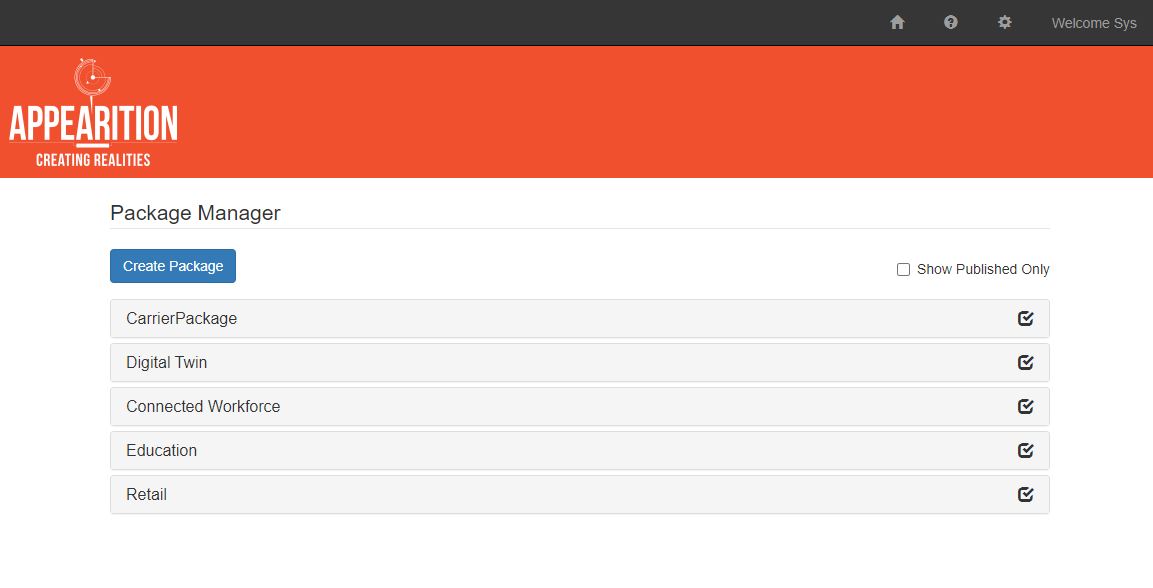 When a package has been created, System Admin is able to assign it when creating a new customer user account on the system.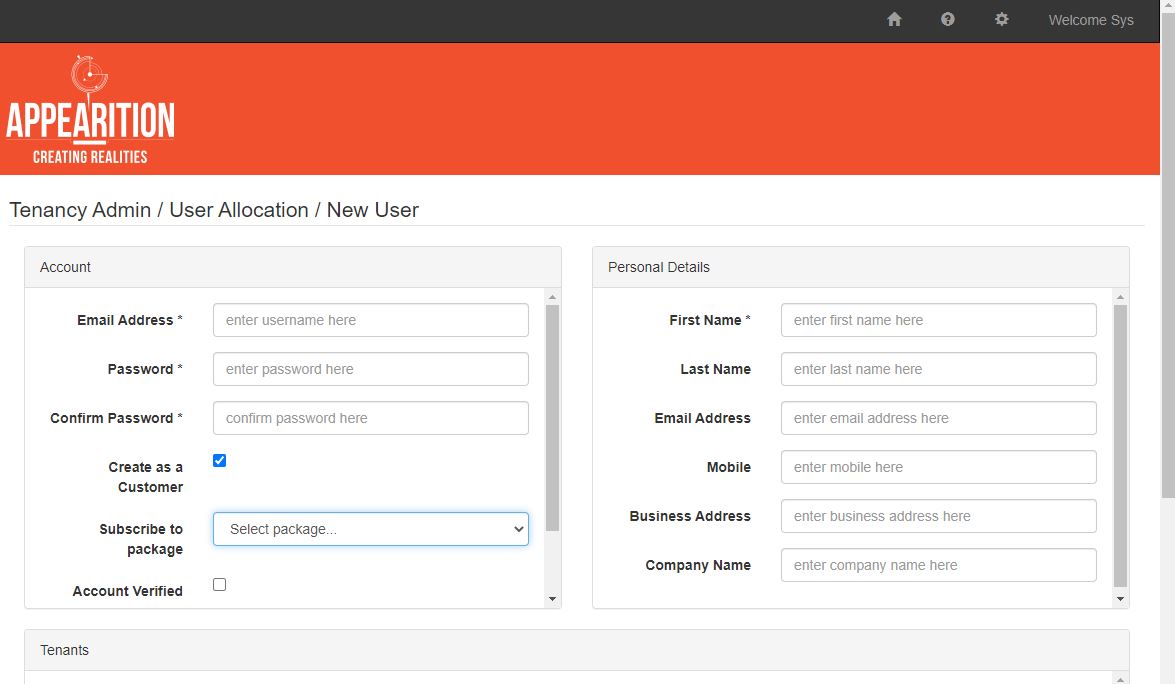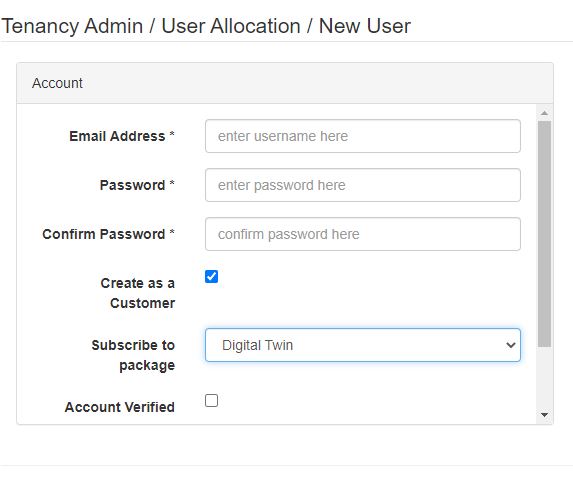 Managing a Tenant#
Once a tenant has been create, System Admin is able to modify the tenant: